Getting You Back On The Road Safely & Affordably
Keeping Your Car Running Like New
For over 25 years, Doug's Auto Center, Inc. has been a trusted name for complete auto maintenance and repair services. As a family-owned and operated shop, we are known for our personalized services and commitment to customer satisfaction. Our team is more than a group of co-workers; we are like a family. When you choose our shop, we will treat you and your loved ones with care and respect.
We operate out of Southern Pines, NC. Our maintenance services focus on keeping your car running its best season after season and year after year. Routine visits to our shop ensure that everything is in working order. It also provides us with a chance to inspect your car for common problems and prevent new issues from developing.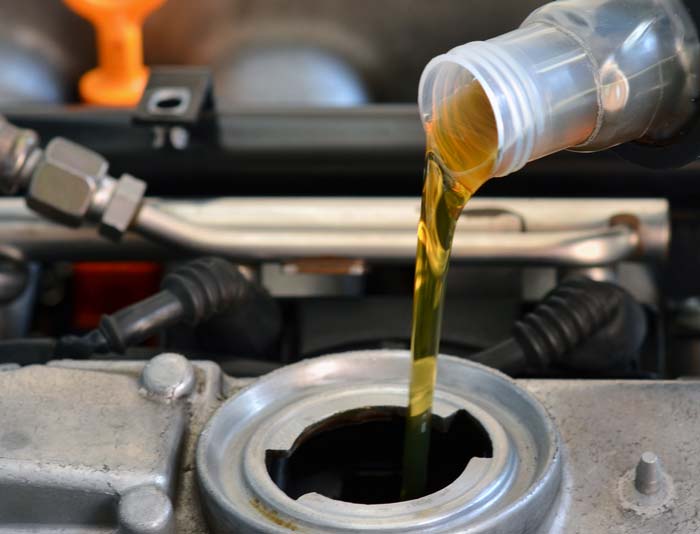 Services You Need, Quality You Deserve
Since the beginning, we have gone out of our way to make the customer experience a step above the ordinary. Our office is warm and welcoming. We invite you to have a coffee on the house, read a magazine, or just hang out while your vehicle is being repaired. We are always welcoming new customers and offer a 10% active military discount on most of our services. Contact us today to learn more about preventative maintenance!

Check Engine Light Diagnostics




Safety & Emissions Inspections

Air Conditioning Service & Repair

Tire Repair & Replacement






Electrical System Diagnosis & Repair
To ensure you receive accurate diagnostics and quality services, we utilize top-of-the-line diagnostic tools, hydraulic lifts, alignment machines, and handheld diagnostic tablets. This also keeps us up to date on the latest vehicle needs.
Frequently Asked Questions for Routine Maintenance
My car had trouble starting on a really hot day. I thought batteries only had trouble when it was really cold?
Extreme heat (or cold) can shorten a car battery's life, but as long it's a one-time thing, you should be fine. If it starts happening more frequently, bring your car by for a quick inspection.
My battery has a lot of corrosion. Does this mean I need a new battery?
Not to worry. Corrosion is quite common, so car batteries should be cleaned and serviced regularly.
If my car didn't start and required a 'jump,' does that mean my battery needs to be replaced?
Not necessarily. It may not be your battery at all. It could be your alternator. But if you find yourself needing frequent battery jumps, it's a good idea to bring your car in for an inspection.
How long does a car battery typically last?
Typically a car battery lasts three to five years, but it depends on the way you drive, the weather and other factors.
Do I have to change my brake fluid?
You don't have to change your brake fluid, but consider this: When the brake fluid shows signs of high levels of copper content, the additives in the brake fluid are breaking down. This increases acid levels, and causes erosion of parts and possible damage to Anti-Lock Brake System components. Today's anti-lock brake systems are expensive – some parts cost thousands of dollars, not including labor. Changing your brake fluid protects this investment.
My car shakes when I hit the brakes. What's going on?
It's possibly a sign that your rotors need attention, but we'll know for sure once we take a look.
I only have 10,000 miles on my car and my brakes are squeaking. Do I need new brakes already?
Probably not, but whether it's a squeal or a grind, brake noise means the brake system needs some attention. Bring your vehicle to any of our stores, and we'll be happy to take a look.
How long do brake pads and rotors last?
All brake pads and rotors wear down. The rate at which this happens depends on your driving style. Cars that drive in town with lots of stop-and-gos will consume brake friction material much faster than cars that drive primarily on highways. Vehicle loads are the other factor. The heavier your car is, the more braking power it requires to stop.
When I take my hand off the wheel, the car pulls to the left. Why is it doing that?
Usually, pulling complaints are related to tires. Radial pull is a slang term for "radial angulation", but a bent frame, steering component and a host of other things could also be at play. We'll take a look and let you know for sure.
My car's suspension is starting to make squeak noises. Do I need to grease it up?
Actually, most cars made within the past 20 years don't have grease fittings, but something definitely needs service. Stop by, and we'll find out what it needs.
My steering column shakes when I brake hard. Is this normal?
Shocks and struts are basically the same thing, but a strut is generally larger. The basic function of a shock or strut is to keep the tire in contact with the road. With the exception of air shocks, shocks and struts do not support the weight of the vehicle. That is normally done with springs or torsion bars.
My owner's manual suggests mileages for replacing my timing belt. Car's fine - do I really need to follow that recommendation?
Absolutely! If the belt fails, you're facing engine damage that could cost between $2,500 and $16,000. Always best to choose an ounce of prevention rather than a pound of cure.
How much mileage should I get out of a new timing belt?
Your owner's manual will tell you the exact mileage, and be sure to follow it exactly. If the timing belt fails, you're facing engine damage between $2,500 and $16,000. Always best to choose an ounce of prevention rather than a pound of cure.
What are the different types of belts in my car, and how often do they need to be changed?
There are two types: accessory drive belts and timing belts. Timing belts drive internal engine parts, mostly camshafts, balance shafts and intermediate shafts. These have regular replacement intervals, which are listed in your owner's manual. Routine inspections will tell you when it's time to replace accessory drive belts. They drive things like A/C compressors, power steering pumps and alternators, just to name a few.
My belts have been squealing for a long time, but the car runs just fine. Do I need to change them?
Yes. If a belt is squealing, it is slipping just like a tire and rapidly wearing down the belt rubber due to unnecessary friction.
At Doug's Auto Center, Inc. your car is in good hands! To schedule service and repairs, please
contact us
today.
Hours
Monday - Friday
8:00 AM - 5:00 PM
Closed 12:30 PM - 1:30 PM