Family-Owned & Locally Operated
Since 1993
Trusted Auto Repair in Southern Pines, NC
Family-owned and operated for two generations, Doug's Auto Center, Inc. offers complete car repair services to clients from Southern Pines, NC, and surrounding areas. From our beginning in 1993, we have offered friendly, quick, and honest services. You and your family can count on us for everything from
routine maintenance
to
complete engine and transmission replacements
.
Get to Know Our Story
With our convenient location in Southern Pines, NC, Doug's Auto Center, Inc. is your hometown auto repair shop! Founded in 1993 by Doug Thomas, our shop welcomes customers across Moore County and surrounding areas. Doug was an honest, hardworking man, and helped many people over the years. He was much loved by our community and is greatly missed.



Safety & Emissions Inspections

Check Engine Light Diagnostics

Tire Repair & Replacement

Air Conditioning Service & Repair

Engine Replacement & Repair




Shock Replacement & Repair


We have been in the Top 3 of "The Best Of The Pines," for the past three years and are the 2019 winner in our category on "NextDoor" Neighborhood!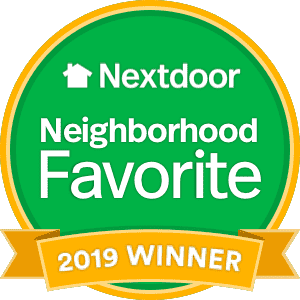 Brian Philbeck
2022-11-28
Thank you to Doug for helping with an emergency tire repair. I was in and out in 30 minutes! The family really appreciated the help, as we had packed the car for travel that day and the toddler was not going to cooperate for too long! Since everything went so quick, we were back on the road that afternoon and made it to see family just in time! Thanks again Doug.

Good service. Nice and honest people who do not overcharge for the work they do.
Connie is the best! She always finds a way to get you in as soon as possible. The guys do good work.

My significant other is an orthopedic trauma hospital nurse who works the night shift and commutes over an hour each way after working a 12+ hour day. I notice that her car's brakes were down to the rotor metal and squealing significantly. After asking a few questions and looking at the vehicle's service records, I discovered that the vehicle had factory pads, rotors, and drums at 78k. That is, they had never been serviced. As she needed to be back on shift in two days, I called around to see who could get this done. No other shop in town would even consider it, but Doug's worked the car in between appointments and we had her back on the road, back to work and taking care of people this very evening. The cost was reasonable especially considering we needed the work done so quickly. I look forward to working with Doug's in the future. I noticed that they had some car racing photos in the lobby. I come from a family of stock car and drag racing enthusiasts dating back to the 50's so that caught my attention. I wondered if the gentleman pictured might be the owner. I had a very good experience here. Highly recommended.

Incredible service and great people.

Charles Rowcliffe
2021-08-17
Outstanding. I arrived at closing time spewing white smoke in my pristine and beloved S2000. A bolt located at the bottom of super-charger had vibrated out. The issue was quickly diagnosed and the car was ready for pick-up the following day. To add icing-to-the cake the excess oil was removed from the engine well.

Marissa Stuart
2021-07-22
Jason and his son really helped me out in a bind. My car battery died thankfully in my driveway, they came to my house to replace the battery. Otherwise I would have had to tow it to get the battery fixed. I really appreciated it with an infant and a deployed husband the towing scenario would have been really difficult.

Awesome services! The best for big ticket fixes!

christina Kellis
2021-05-31
The staff was very friendly, and efficient. We were very concerned that our car may not even be able to be fixed, but not only was it fixed, the price of fixing our vehicle was very affordable, and our vehicle ran extremely better after it was serviced here. We did not go without our car for long at all which was a huge blessing. They were kind enough to let me use their restroom. It was very clean and well kept. It did not take long for them to retrieve our keys and check us out. I would highly recommend this place for anyone that needs any maintenance done to their vehicle(s). I will most certainly revisit this place for any further needs of our vehicle.

Doug's has always gone above and beyond in customer service as well as their workmanship.
Serving Customers for Two Generations
Doug's grandson, Keaton Thomas, has taken over as head mechanic and manager of the station. We have an amazing, devoted crew who are like family. It is important to us to provide the best work for the best price. No matter what the issue, and are quick to help with any problem. We go out of our way to make sure our customers leave our shops knowing their issues have been resolved in a timely, honest, and fair-priced manner.
Great Customer Service Starts With Great Employees
We pride ourselves on maintaining a shop environment where customers feel welcome, and our staff feels valued. We spend time together both at work and outside business hours. We all strive to be team players, no matter the circumstances. This has helped us maintain a high level of customer satisfaction.
Let us help you get back on the road! To schedule repairs or learn more about our services, please
contact us
today!
Hours
Monday - Friday
8:00 AM - 5:00 PM
Closed 12:30 PM - 1:30 PM